Tripawds is a user-supported community. Thank you for your support!
Hello again!
I had the best weekend ever! I told you all last time that I heard rumour that I was going to be having a sleepover with my Blair… and it actually happened! But lets start from the beginning…
On Friday, my Mommy and Eddy both took the day off of work. We had a good long sleep in in the morning. We then packed up all my favourite things and my crate, and they packed up a few of their things too. We then all hopped our way to the car, and we were off.
First, we stopped in at the Dr for a short visit. I am not really sure what happened. All I know is I was the most calm I have ever been at the Dr (I even slept in the Dr.'s office before he came in!). He took out some pointy things where my leg used to be, which relieved a lot of pressure. Eddy says I got half of my staples removed. Whatever it was, it felt great. Then, after a quick re-bandage, we were out of there, back in the car, and on the road again. Next stop, my Blair's house!
Now, I am a city dog, so when I visit my Blair it is really exciting, because he lives in the country and has a big yard to run around in. Today was the first really warm day of the year, so I loved being out in his backyard soaking up the sun. Not long after we got there, and my pawrents got all of my things in the right spot, and my crate all set up, they got back in the car and left me to have my sleepover.
Over that afternoon, evening, and into the next day my Blair and I did had so much fun. I was completely beginning to feel like my old self again, so we did all of my favourite things. We went on little walks, played with an old soccer ball, listened to ducks quaking in the distance, looked out for deer, and even had naps on the couch again (I haven't slept in anything but my crate in ages). I made sure that my Blair took lots of photos and videos to give my pawrents pupdates while they were away.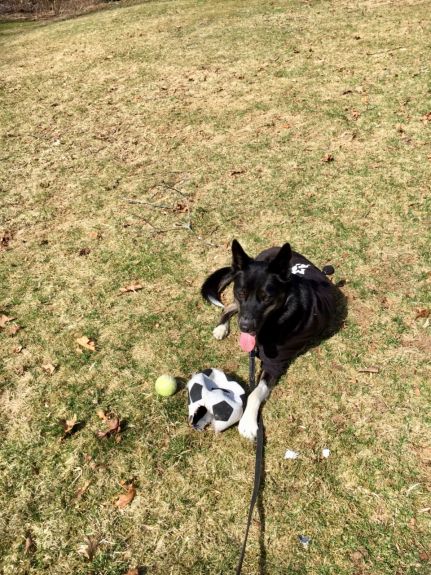 Saturday afternoon my pawrents came back and ended up staying the night  so that I could have another sleepover. They were so amazed at how good I was feeling. I could tell they were just as happy as I was to be back to my old routine. I felt so great I even went on a little bit of a longer walk with them around the neighbourhood.
On Sunday we packed everything up again and headed back home. I was so tired from my sleepovers in the country, that I was ready to pass out on my bed after a few chews on my bone. But the excitement of my weekend didn't stop there! After a two hour nap the doorbell rang and 5 more of the best hoomans came to visit! They all came over to play a game with my pawrents. They all paid particular attention to me and gave me lots of pats and love. My friend Kora's mom even brushed some of my winter coat out of my bum while I was getting a head massage from my Auntie H. Ruff life eh?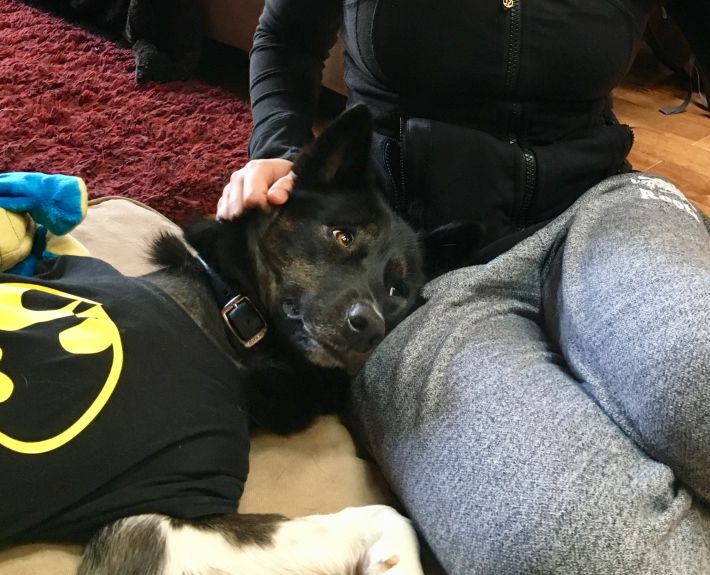 The rest of my Sunday I was been daydreaming about my amazing weekend. I am so happy to be back to my normal self and routine. I can't wait for the rest of my staples to come out and my fur to grow back so I can truly look like my old self too.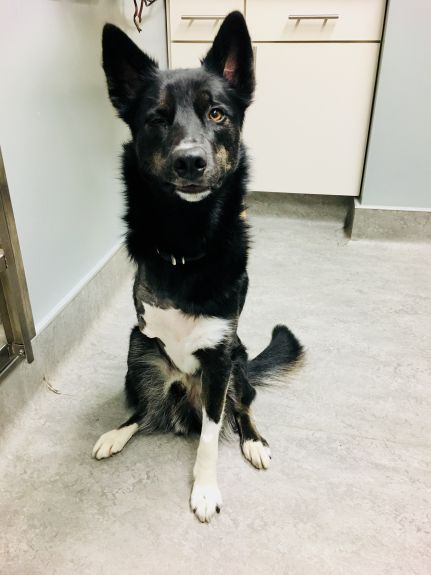 Lots of love, Hudson.