Tripawds is a user-supported community. Thank you for your support!
Hello Everyone!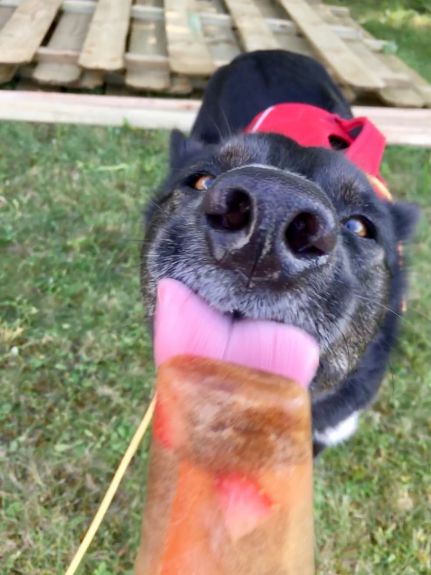 I apologize for my hiatus. But, I assure you, it has been for good reason. I have simply been loving life these past two months getting used to the new me. I swear, life is better than it was on four paws, if you can believe it. There is so much to update you all on, so lets dive in!
Firstly, I am done chemo!!!!!!!!!! And all I can say is good riddance to that! When I last updated you all I had just recovered from a particularly bad reaction to my first round of chemo. My doctors got ahold of the specialists in various vet colleges and decided to give it another go, but to reduce my dose by 15%. My pawrents were very nervous for my second round, considering how hard the first one was on me, but I walked in all confident, and let the professionals do their thing. Thankfully, it went really well, and I had little to no side effects. My third and forth rounds went even better. They finally realized that I was getting pretty used to the process and let me not be sedated for my third round. I was so calm, I even let them trim my nails with no fuss. I again had no side effects, and felt even better because I wasn't groggy. Finally, on July 4th I had my last round of chemotherapy, one week to the day before my 2nd birthday! It was the best gift ever. My Mommy asked the Dr. on my last appointment if he wouldn't mind taking a picture of my lungs. My Mommy had really happy tears in her eyes when he told her that everything looked clear. That night we had a big party. I got a new toy and a special treatsy to celebrate!
And even more big news! I moved from the city to the country near where my Blair lives! My Mommy and Eddy surprised me mid June by moving all of our things to the country. This was the best surprise ever, as I now have my own yard! I just love sitting outside and smelling all the wonderful smells. My Eddy and our new neighbour (who has a really awesome dog who I get to play with almost daily) built a fence around our yard. So now I can run around with nothing to hold me back! Also, we hosted our house warming last weekend and I got to invite friends too. I invited my friend Kora from the city, who I missed very much.
Speaking of my Blair, he got a new puppy! Her name is Kona (yeah, I know.. all my closest friends have names: Ko_a; I swear it's not a requirement) and she is quickly becoming one of my best friends. We get to see each other so often. She has that puppy craziness, but I love it. We even snuggle sometimes.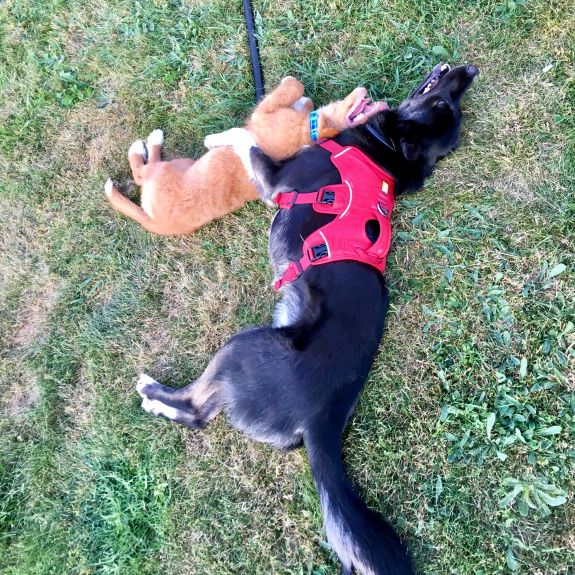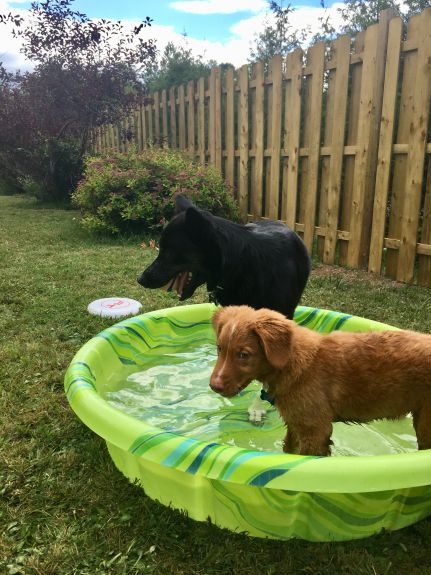 On July 11th I celebrated my second birthday. And I swear, if feels like it has been my birthday every day since. My Mommy and Eddy decided to spread out my birthday cheer by giving me a new little toy, treat, or bone for a few days. And then, they surprised me by packing up a few of our things and heading for a big car ride to go meet up with family at a cottage by the Ocean for 5 days. So many of my favourite people were there, including my Martha and John. There were even 3 other dogs there to play with. I was so excited every morning (it felt like Christmas!) that I woke up as soon as the sun got up (I don't know how everyone else could have been sleeping) and wanted to go on a walk to explore the area. I had so much energy every morning that I had to go for two walks to even feel slightly tired. Also, I was a little nervous at first, but I finally swam again! It felt so good to jump into the water, swim to get a ball and come back to my Mommy or Eddy, just to turn around and go for another splash. It was simply the best time.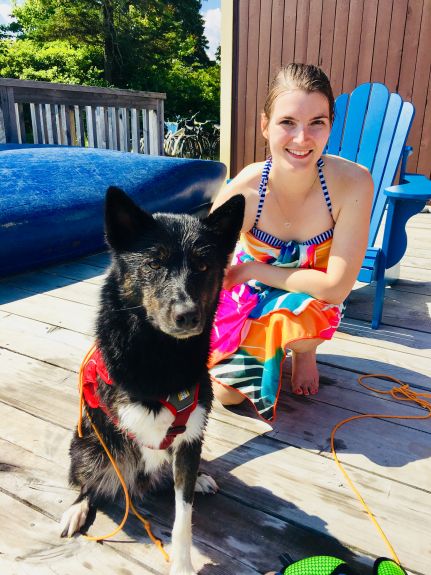 Also, this past week, my brother Koda came to my new house, and we had a belated birthday party. I got to show him my new home and yard, and we traded gifts to one another and had such a great time.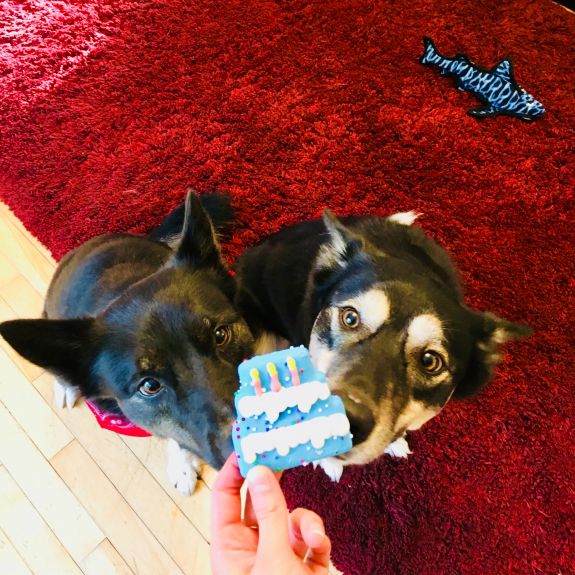 So all that combined has lead me to be living my best life yet. My Mommy, Eddy, and I are just so happy right now. Everything is back to a "new" normal, and we all can't wait to see what the rest of the summer holds.
Until next time,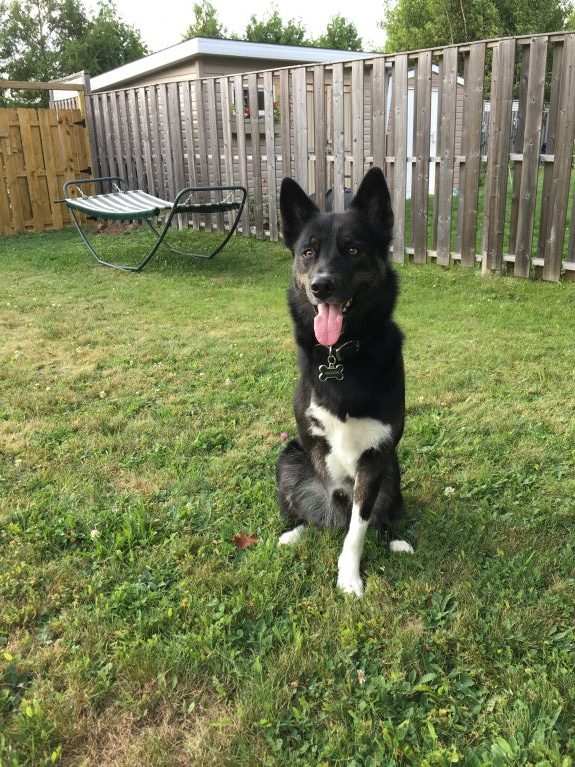 Hudson