Tripawds is a user-supported community. Thank you for your support!
Hi Everyone,
I have not updated my blog lately, and I do apologize, but it has been for good reason! I have been absolutely loving life, and enjoying every second that I haven't had the time to get my Mommy to type my stories. So much to catch you all up on, so lets get to it…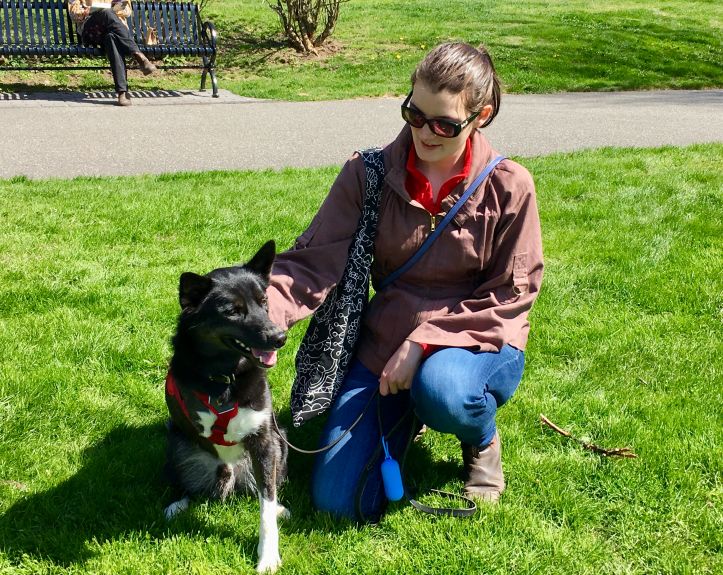 When we last connected, I was living in the country with my Mommy and Eddy, and I had just gotten my IV taken out. That day I had really started to feel myself, but that was only the beginning. We stayed another night in the country and I enjoyed every second of it. We went on little walks to explore all the local sites and smells, and we played inside with my favourite toys. I never wanted to stop! It was so fun. We woke up the next morning, and I got to snuggle with my pawrents while they tried to sleep in. But, I was far to excited to get to seizing the day.
We ended up packing up and heading back to the city later that morning. However, before we got home, we had to make a quick detour to the Dr. I had to get a blood and urine check to make sure, for one, that my blood levels were good from the chemo, and two, that my urine levels were better after my scare last week. And guess what? I passed with flying colours! So that means, if everything goes smoothly (and I intend it to) no more Dr. appointments for 10 days!!!!
We then took the short drive from the Dr. to home, and I was so excited to sniff all the familiar smells of my local streets. It was really nice to get back to normal. And boy did I feel back to normal. I felt the best I have been feeling in months, since before my injury and my cancer started.
Throughout the week, my pawrents have seen me continue to improve. They have noticed me getting stronger, as my appetite has come back, so I can build my muscle with good nutrition. They have also noticed the cheeky side of me come back too. Sometimes I get carried away and forget I am not supposed to bark loud at them to get their attention, or to not nip at their heels when they aren't doing what I want them to do. But, hey, whats a boy supposed to do! I feel great and I want to enjoy every minute of it!
And guys… the best thing ever happened this week… I GOT TO PLAY WITH MY BROTHER KODA!!!!!!!!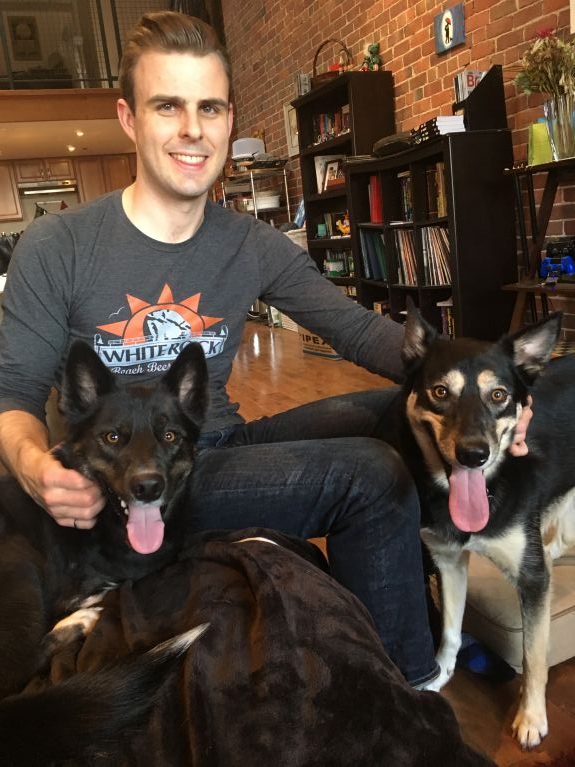 I haven't seen Koda in months, MONTHS (seems like years to me). So hearing that he was going to come for a visit made my bum wiggle at full speed. He didn't come for a long visit, like he used to before, but it was the best time. He barely even noticed that I was missing a leg, can you believe it? He was actually a little frustrated that he couldn't take me down by that ankle like he could before (being half border collies, that is kinda our play tactic). So I used this to my advantage and had the best time. And the best thing was that I didn't get too tired from the play. I wasn't even sore at all the next day, just right back to my normal crazy self.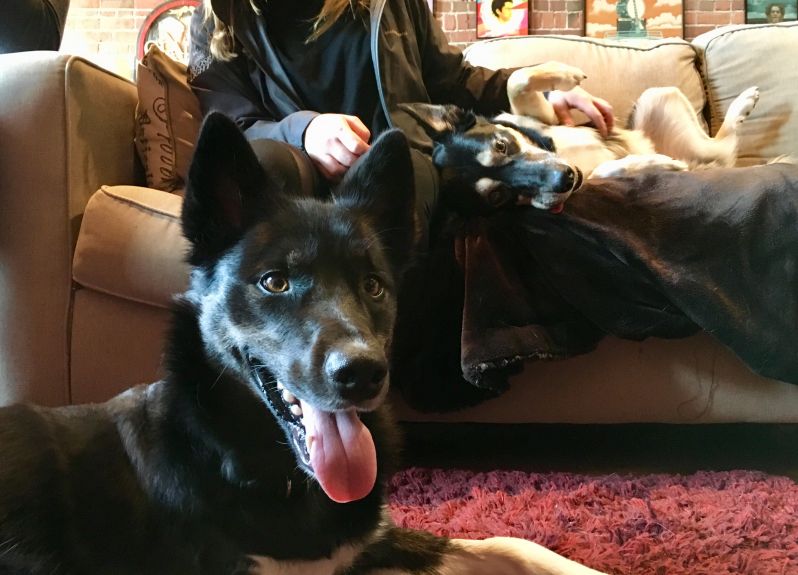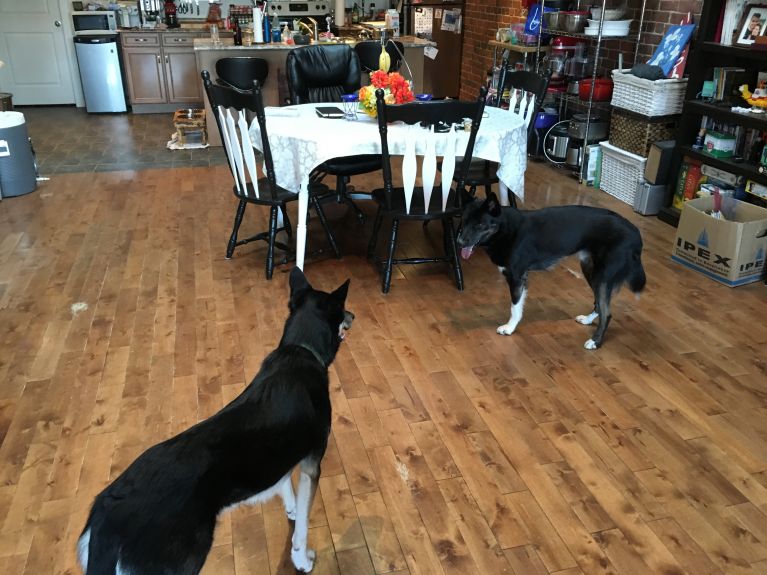 So that's my update. I have been loving life, feeling good, and getting to get back to the things I enjoy most in life.
Until next time!