Tripawds is a user-supported community. Thank you for your support!
Hi Everyone!
I was feeling a little sleepy yesterday, so I thought I could just combine my pupdates of post surgery days 2 and 3 together!
Yesterday I got to spend the majority of the day with my Eddy because he got to work from home (my Mommy had to go in to work. Boo!). I spent most of the day taking long naps. I only really got up for kibbies, and the occasional time to use the potty.
But, around 6:00pm my Mommy finally came home, and it was time to use up some of that stored energy from all the sleeps. All three of us had a fun play with all my toys. It was a blast! Then, to calm me down again, my pawrents gave me a yummy chew. I must have been chewing that for an hour. It lasted so long! Maybe it seemed to last so long because I had a hard time getting a good grip on it (using only one paw is very difficult).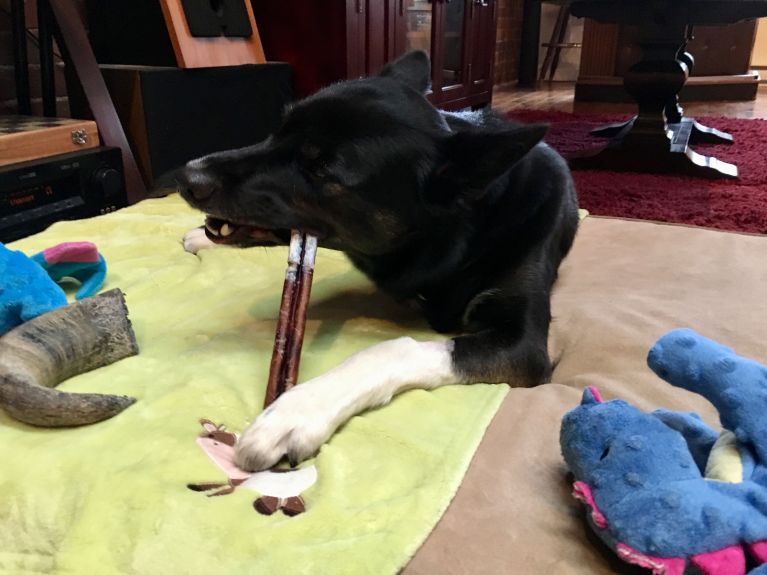 Then, not long after I finished my chew, it was time for my bedtime walk. Everyone was amazed by how well I was getting around so quick after surgery. Strangers were giving me all sorts of compliments and pats. It felt so nice. My Mommy told me I looked so handsome last night, so I let her take a photo with me. I think I don't look half bad, all things considered.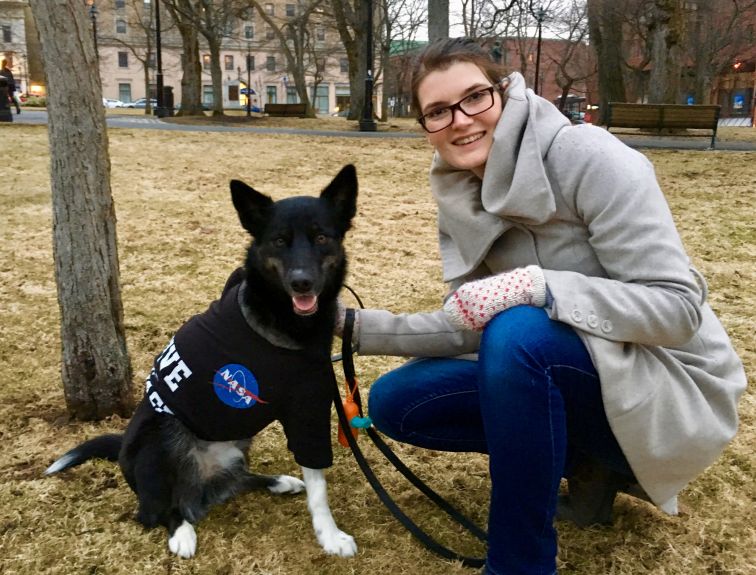 After my bedtime pee, it wasn't long until I settled back for another much needed beauty sleep. All in all it was a very restful day, which I am sure my fellow Tripawds would say is a good thing.
Day 3 started much the same as yesterday. Except…when I went on my morning walk… I POOPED 2 TIMES!!!! This is especially exciting because I haven't done this since I came home. I felt so good that Mommy had to try and stop me from doing the happy poop dance.
When we got back in from my morning walk, I got real sleepy again and napped for the majority of the morning and early afternoon. Today, it was my Mommy who stayed home to work. She made sure I got constant love, in between sleepy times, and occasionally applied a cold pack to some swollen spots on my chest.
Throughout the day Mommy paid close attention to the spread of my bruising and fluid build up, as this was something that had increased rapidly since the previous night. She ended up calling my Dr. to go in for a check-up just to be sure (I think she might be a little worried about me, given everything that has happened). Eddy came home a little early to help me get in the car. He sat in the back with me to help me keep my balance, as I don't like lying down in the car on small car rides.
When the Dr. came in he had all sorts of pads and bandages in his hand. I gave them a good sniff, and they didn't seem so bad. So, I let him put on the bandages. He said that should help hold the fluid closer to my belly/chest to help my body reabsorb it. I really like my new bandage because it provides a cushy pillow over my stitches. Now, it doesn't hurt so much when I lay on that side.
I got a little worked up at the Dr. So, when I got home I was exhausted and got right back to resting. Not long after that I was out for my bedtime walk (POOPED AGAIN!!), and now I am tucked back into bed for another long sleep. I hope tomorrow my swelling goes down. My Mommy and Eddy have noticed a little change in me today from my other two recovery days. I have been yelping a bit more often. But, I hope these temporary moments of pain start to reduce in frequency as I continue on my journey to recovery.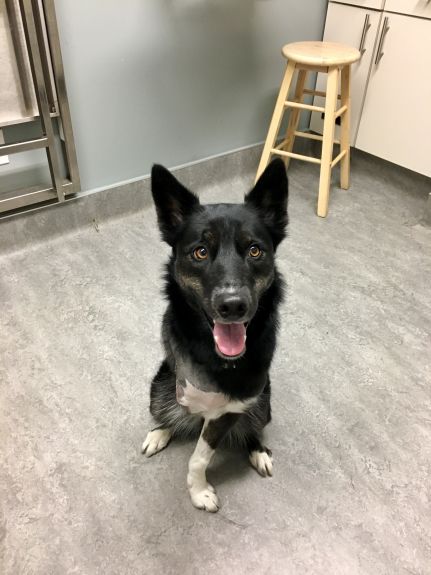 Talk to you all again tomorrow.
Love, Hudson.